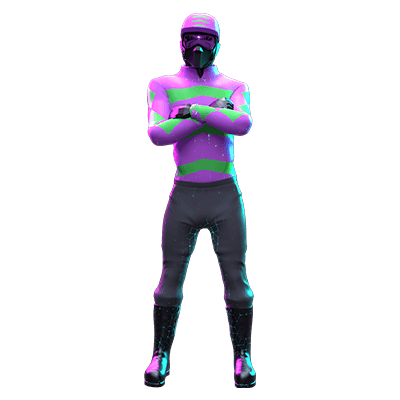 April 2022
Silks Genesis Avatar Collection
A Silks Avatar gives you the early lead in the Game of Silks and puts you on the fast track to accessing Silks Horses, exclusive rewards, and a groundbreaking metaverse experience. The Genesis Collection consists of 10,000 unique Silks Avatars which will represent your identity an the ownership of your assets within the Silks ecosystem.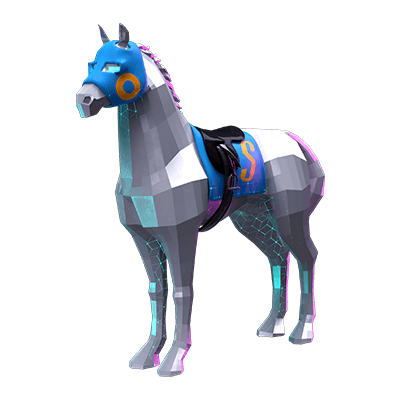 Summer 2022
Inaugural Silks Horse Collection
Silks Horses are the cornerstone of the Silks metaverse with each being the digital derivative of one of the top registered 1-year-old thoroughbred racehorses in the U.S. Your Silks Horse will track its real-world counterpart's bloodlines, training progress and on-track performance, earning valuable token rewards as they win real races and breed real offspring.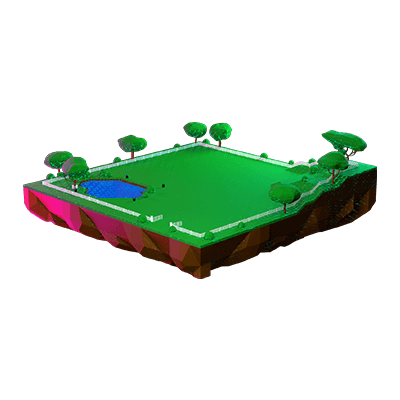 Q3 - 2022
Let the (Play-to-Earn) Games Begin!
Become a Pinhooker by tracking the data and progress of real-world racehorses, then use your strategic knowledge to buy & sell Silks Horses. Syndicate Your Silks Horse by selling fractional interests, then earn your percentage of the rewards when its real-world counterpart wins races. Speculate on Land in the Silks metaverse by purchasing plots for development and resale, or acquire enough land to develop you own horse farm and stables.
Q1 - 2023
The Silks Metaverse Opens
In the Silks Metaverse, Silks players will have the ability to provide maintenance for their horses, join ownership pools and interact with a variety of in-game assets such as Land, Stables, and Horse Farms. Once winning real-world racehorses initiate token distribution, the Silks economy and DAO will begin to take form, laying the foundation for a diverse ecosystem of P2E gameplay.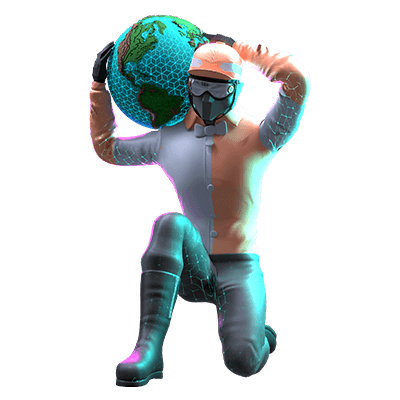 2023
Silks Global
While Silks will focus its initial efforts on domestic thoroughbred horse racing, international expansion is planned in the years to come. In doing so, Silks aims to exponentially grow its community, economy, and ecosystem while democratizing thoroughbred racehorse ownership all over the world.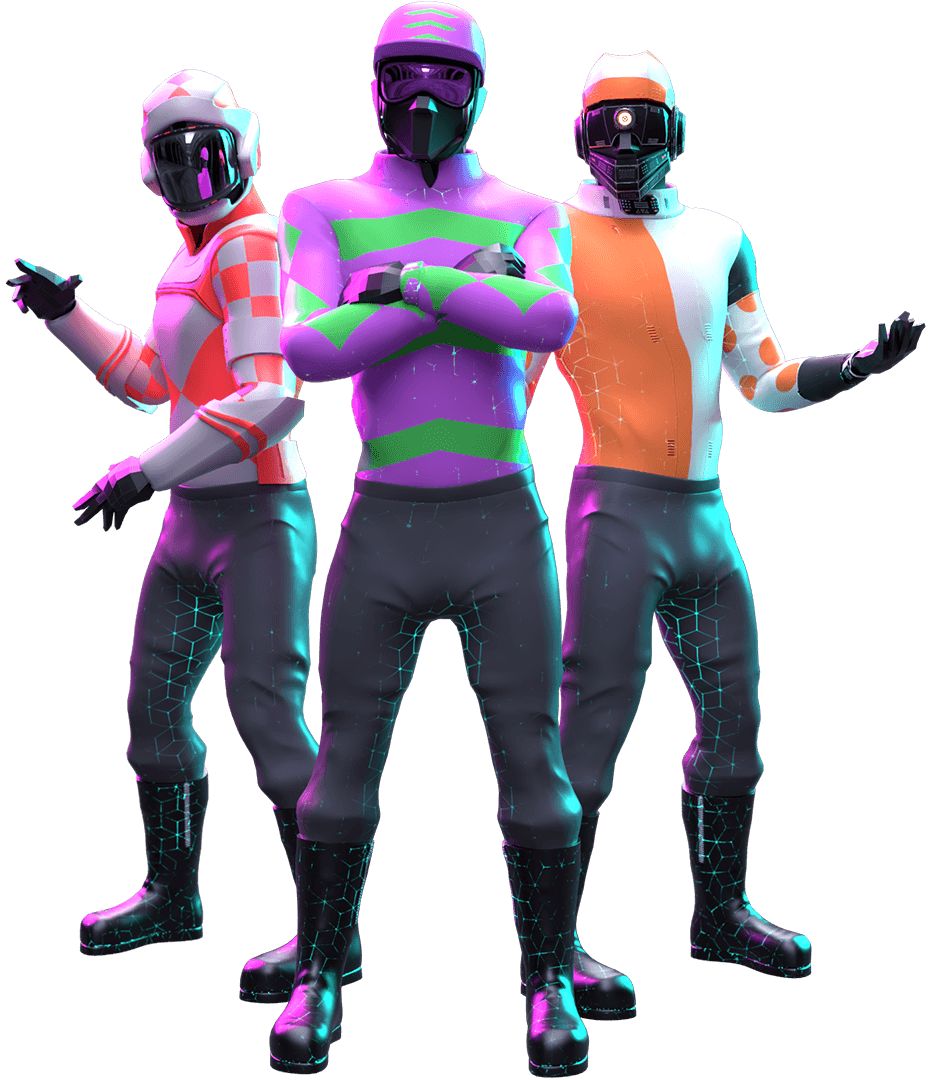 Silks Genesis Avatar Collection - April 27th
10,000 Silks Avatars form the genesis collection. Each comes equipped with distinct colors and features that will represent your unique identity and be displayed on any Silks Horses or Stables that you own within the Silks metaverse. They won't be available furlong, so grab the reins and get early access to the drop!
/ FAQ
What is a Silks Avatar?
A Silks Avatar is an NFT that represents your unique identity in the SIlks ecosystem. The colors and patterns on your Silks Avatar will be displayed across all of the in-game assets that you own. In order to mint a Silks Horse or earn tokens through gameplay, you must own a Silks Avatar.
When is the Silks Genesis Avatar Mint?
April 27th. Any DM's promoting a sale at a prior date are scams.
What is the difference between Whitelist (Winners Circle) and Early Access?
Whitelist members will be guaranteed first priority to mint a Silks Avatar.
Early Access members will have second priority after the whitelist on a first-come, first-serve basis prior to the public sale.
How do I get Whitelisted (Winners Circle) for the Silks Genesis Avatar Mint?
Level up in our discord server (discord.gg/silks) by being engaged, promoting our socials, and helping us grow and develop a vibrant community.
How do I get Early Access for the Silks Genesis Avatar Mint?
Connect your wallet on the website to register for Early Access.
What chain is the Silks Genesis Avatar Collection on?
Ethereum Mainnet with layer 2 game solutions
What is a Silks Horse?
A Silks Horse is a derivative NFT that is linked to a real-world thoroughbred racehorse. Each Silks Horse will track data pertaining to the bloodlines, training progress, and racing results of its real-world counterpart. As real-world racehorses win races and breed offspring they will earn token rewards for holders of their corresponding Silks Horse.
When is the inaugural Silks Horse Mint?
The Silks Horse Mint is planned for Q3 2022 following the Silks Genesis Avatar Mint.